Extreme Service's primary objective is that of providing a premium-quality service, both efficient and effective for footballers, strength and conditioning coaches, academy managers, clubs, and whoever belongs to the world of football – both in Italy and abroad.
ESgoal deals with Performance Analysis, Technical-Tactical Consultancy - for academies, clubs, and coaches – and takes care of the all-round full supervision of the individual athlete along his sporting path
ESgoal offers a wide range of services, benefitting from a pool of collaborators all over the world, namely FIFA agents located in all 5 continents. Such services include but are not limited to: camps and clinics organizations, guided tours of professional academies and first teams, football holidays, and international tournaments.
A goal without a plan is just a wish." - Antoine de Saint-Exupéry
WHO IS WHO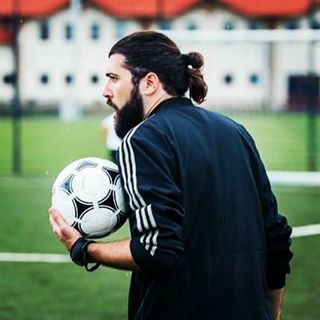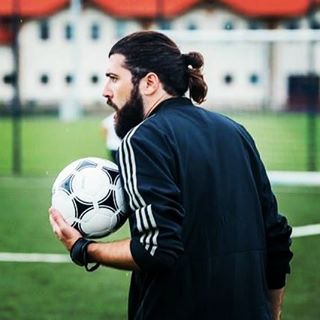 EUGENIO SENA – Founder & CEO

Eugenio is a UEFA A Licenced coach.He has had the pleasure of gaining many football experiences in Italy, UK, Australia, China, Russia, Hungary, Montenegro, Spain, Finland,Switzerland, and Serbia.
He is Performance Analyst as well, he obtained his Bachelor in Sports and Exercise Sciences from Università degli studi di Pavia and his Master's degree in Football Performance from Università Cattolica Sacro Cuore Milano . Additionally, he is FIGC Strength and Conditioning licensed coach. He has been Guest Lecture at Università degli studi di Pavia attending "Football Performance Analysis".
He has worked in Montenegro for FK Obilic with multiple position: Assistant Manager (1st Men Team), Head of Performance Analysis & Recruitment Analysis, Academy Manager and First team coach (1st Women team) ,
In the UK (England), he has worked for Yeovil Town FC as Lead Academy Performance Analyst & Youth Development Phase Academy Coach. He is an FA Licensed Coach & holds a Level 1 qualification in Coaching Futsal.
He has worked in international camps organized by FC Juventus, and has worked for the Juventus Academy both in China and Russia – in the latter occasion, qua Technical Co-Ordinator. His formation and training years have taken place in the Turin's football club, joining their courses and clinics.
He has worked as an Assistant Coach and Assistant Strength and Conditioning Coach for AC Chievo-Verona for U16-U17 athletes, taking advantage of the academy syllabus and philosophy courses offered there.
In Australia, he has worked as Head of Coaching for an academy, Professional Phase Co-Ordinator for a private academy, Head of Football for a first team, and Coaching director for a company that delivers football camps.
In Hungary, he has worked for the Debreceni VSC as u18s's coach and also as Scout ( Foundation Phase).
He has worked as assistant coach and assistant fitness coach for a Inter Milan Foundation Center.
He is a Project Manager, writer, and author for Allenaremania, one of the most popular football websites – with more than 3 million visits so far.
He is collaborator for Sics, leader company who develops and provides big data, tactical analysis for clubs and national teams, like Italian national team.
Partner with InstatScout
TRANSFERMARKT: https://www.transfermarkt.co.uk/eugenio-sena/profil/trainer/81349

http://www.footballscout24.it/notizie/eugenio-sena-a-fs24-ecco-come-funzionano-le-academy-e-lo-scouting-in-australia-15332
https://www.footballscouting.it/notizie/sena-io-talent-scout-ungheria-grazie-allerasmus/
https://it.readkong.com/page/eugenio-sena-un-giovane-allenatore-siciliano-con-il-calcio-6800803
https://www.ragusaoggi.it/eugenio-sena-un-ispicese-alla-corte-del-debrecen/
"Success is no accident. It is hard work, perseverance, learning, studying, sacrifice and most of all, love of what you are doing or learning to do." - Pelè
(Jorge Luis Borges)